Tim of Sparky Malarkey asked us to
give him a little action
. So naturally I went to work on him. Taking my time, working my way up his sides, taking my time going on the pecks and then finally making my way slowly up his inner thighs.
Of his cut out Actionless paper doll of course.
Just to clarify, I love the song, not Tim, and now I'm digging a big hole and I should just delete the youtube song but it's too good for that. So deal with it.
Naturally I upgraded
Tiny
Actionless Tim and now he was ready for all sorts of action. So, naturally I took
Tiny
Tim along when I went out to find and buy my new TV. I'd already gone to two shops after work on my own because Tim was home tidying up his own mess, but on Friday I took him along to The Sony Center for a final glance. The salesman, a man in his late fourties who first showed us a 50 inch TV which was too big. It made me think of this
and couldn't concentrate on whatever the man was saying until the song had played out in full. Then he went on to talk about other TVs until he finally made it to my future TV. It was just there, black, sleek and fabulous. I actually had to stop myself from doing the Auto- and Boatshow glamourwhore demonstrations of sort of leaning on it and stroking it gently for no one in particular. It's just
that
pretty!
Yesterday I went there with more reinforcements to collect the TV and transport it back to my flat. This is when I really needed Tims help. Let me just say, once he'd finished fooling around with my DVDs
and that took some time indeed
I set him to work on the TV table I bought last weekend. Because really, Tim wanted action so action was what he was getting.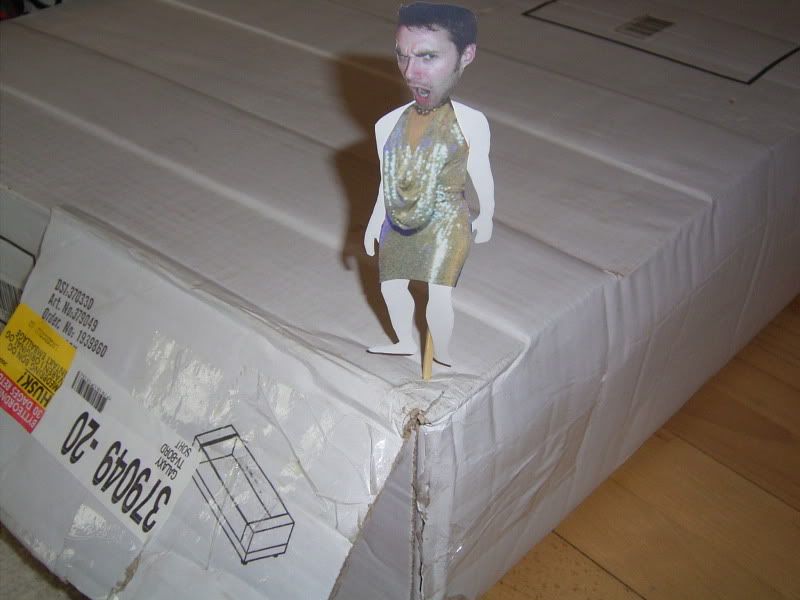 Tim seemed a little outraged at the large package, but I thought he might as well get used to that sort of thing - living with me and all.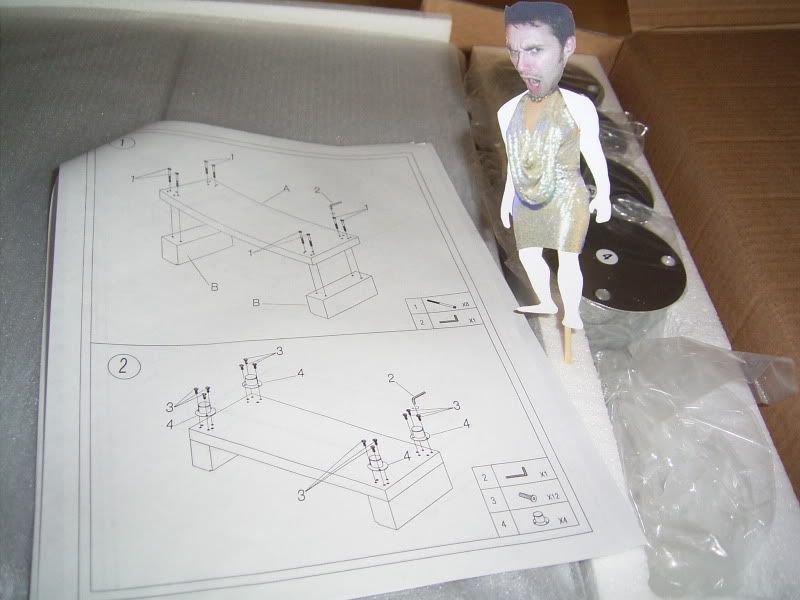 It didn't look like Tim seemed confident with the manual but I told him to get to it.
I helped Tim with some of the hard work but this was his project.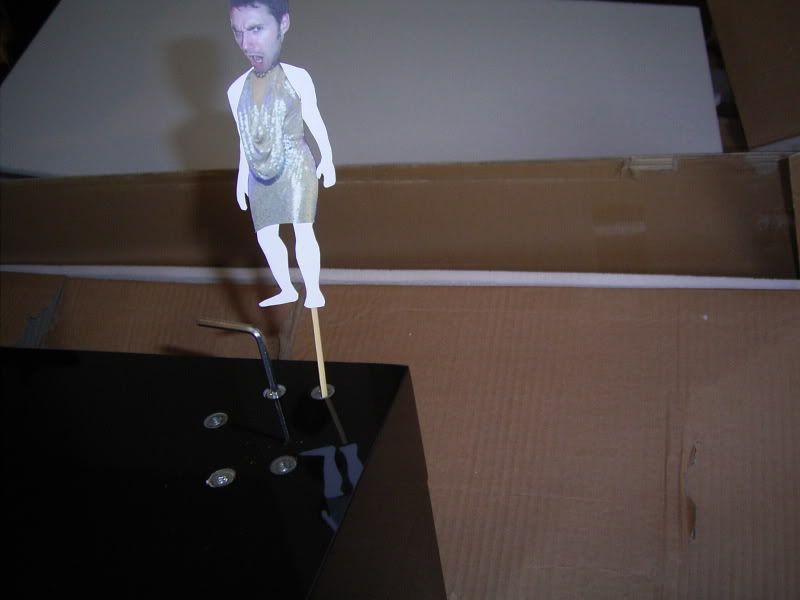 Tim was very surprised to be almost done with now. All it needed was metal things it was supposed to stand on - and fitting the glass plate on top.
With the metal things securely fastened, I helped turning it around and tried to fit on the glass plate. It didn't fit of course, so we had to take the thing apart again and unscrewing bits to loosen one of the side blocks. With the glass plate fitting, again we put the DVD player etc. on it.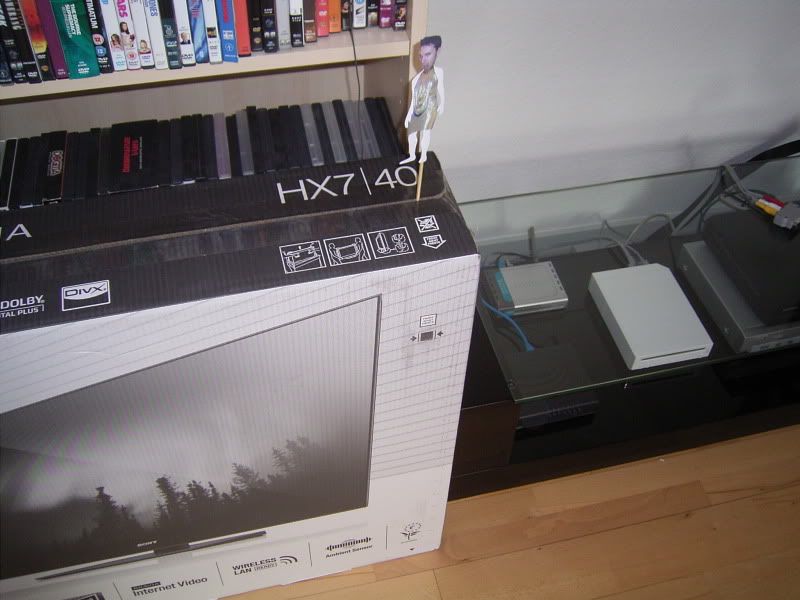 It was hard work, but someone had to do it, and so I was thrilled to give Tim a bit of action. Finally it was time to unpack the TV and set it up. This bit was a little less work for Tim, and more for me.
Quite frankly I could have used a little more help doing the last bits but Tim was satisfied being the TV show whore and posing for you all. Bless him!
Thank you Tim, and I'm sure we'll have more fun in the future.
For all those of you, interested in what TV I actually got: Sony KDL40HX700AEP and I'm loving it.