This week I had invited my parents over for dinner, because they always complain that they never get to visit me after I left Copenhagen. So there I was, with the dilemma of what to cook for them. I ended up serving them salmon with water cress and avocado, boef stroganoff and the most divine dessert ever.
Seriously, I've never made anything that tasted this good. It was divine (and I can thank food goddess, minx and ruler of food porn miss Nigella Lawson for the recipe). Oh, and braving a copyright infringement lawsuit, you can cook it too.
125 gram soft unsalted butter
300 gram dark chocolate (at least 70%) broken up into smallish pieces
3 tablespoons of the light coloured syrup
200 gram Digestive biscuits
100 gram mini marshmellows (I could only find large ones, so I cut mine into smaller pieces
2 tablespoons of icing sugar
1 fan to keep cool during the ordeal
1. melt butter, chocolate and syrup in a pot
2. save 1 1/4 deciliter of the mixture for later
3. put biscuits in a bag and bash them with a rolling pin - leave some small and other larger chunks of biscuit
4. mix biscuits and marshmellows into the chocolate mixture
5. pour the mixture into an appropriate container and smooth it with a hot knife or other cooking tool.
6. cool it for at least 2 hours, or preferably over night in the fridge
7. cut the "cake" into small pieces - the recipe says 24 but I doubt I got that many out of it.
8. dust cake with icing sugar. (I forgot that)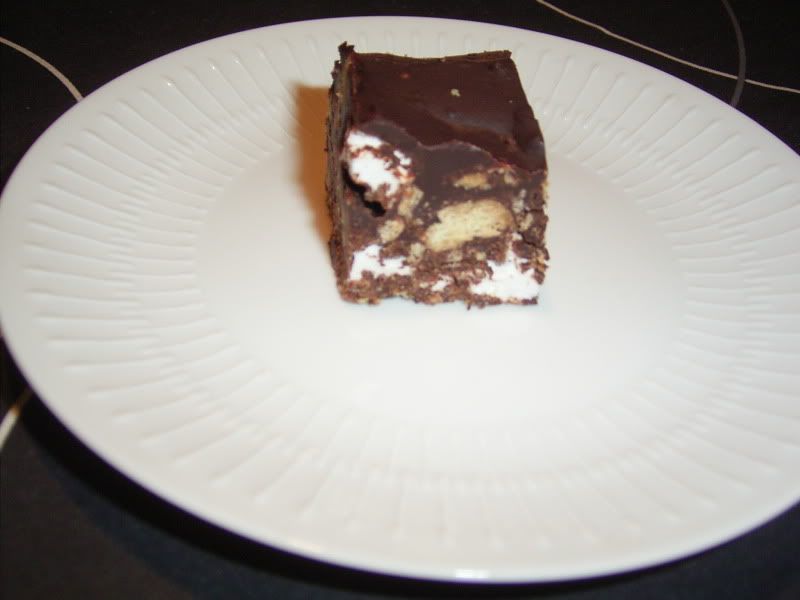 Even my mother who is *so* not a marshmellow person loved them.
That said, I had pasta tonight, and the only novelty pasta I've seen has been penis shaped ones. Never bought that, but I found this the other day
Looney Toons pasta! YAY!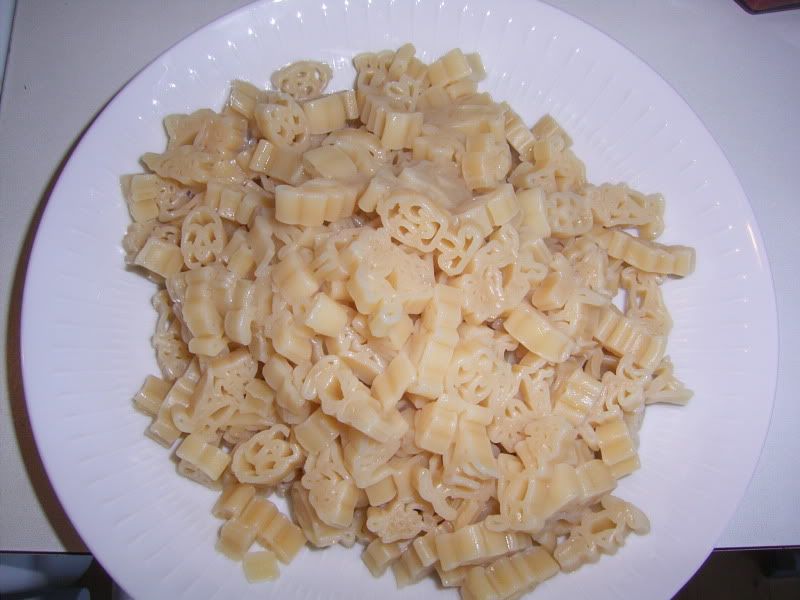 It was actually not bad. I never really liked Bugs Bunny, so I took great pleasure in biting off his head.