I'm sad to say that my birthday is over now. I had the day off and just watched old movies, slept in, ate fabulous food and had some lovely drinks. Although I much prefer puddings, for a birthday there's always cake. So it was lovely while it lasted.
So as a thank you, to all my devoted fans, friends and the rest of my dear readership I give you a lovely cake.
Now, let's get to the real order of business. The PeteUSA2009 tour. I left you after we had lunch at Prego while waiting to board our flight to Chicago (where we jumped onto our flight to Las Vegas). So we boarded the plane and were seated - in monkey class. Now I don't do economy class. However there was no way Dullface would pay for any upgrades and I felt pressured into trying to get an upgrade because afterall we were together. So there I was in monkey class for 7 hrs and 45 minutes.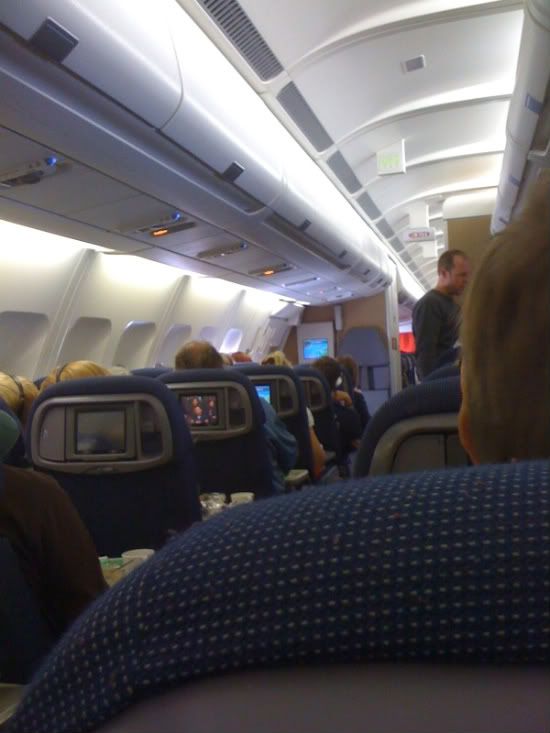 I read a little and managed to miss the beginning of 3 different movies before finally catching an episode of
Bones
from start to finish, where David Boreanaz (YUM!) boxed in an underground boxing thing to find the murderer of some guy. Well they kept showing it over and over, and over again. So in total I watched it maybe 4 times. It was still good by the time they shut off the entertainment system for landing at O'Hare.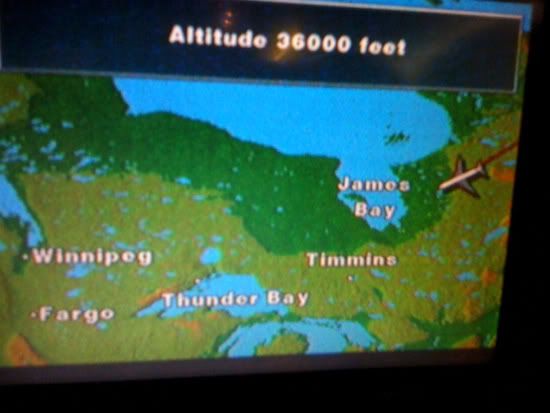 Also I had never been that close to
Donnn
before. Excitement overload!
We had an hour and a half to get through immigration, customs, find our gate and get onboard our flight to Las Vegas. Stress overload. We had to pick up our suitcases and hand them over to some woman with credentials up her hooha - I wonder what they really were.
Anyway I'd done the math, our flight from Chicago to Las Vegas would take 3 hours. Two and a half hours into the flight I was preparing for landing. It turns out I was the only one. An hour into the flight I felt like I sat on pins and I was beginning to get a little worried.
Did the flight attendant in the cheap blue lycra outfit and Dr Scholl sandals say we would be using the seat cushion as a floating device in case of a water landing?
The flight felt like it took forever. Of course waiting for my bags to arrive on the stupid luggage carousel thingy. I waited, and waited and by the time there was only a stupid leopard print makeup case left on it, I gave up. Dullface had already gotten his two suitcases off the dastard thing. So I went into the US Airways customer service office. It was still early for being in Vegas but the airport was quiet.
Inside the office there was a nice girl, nay woman. She was very disinterested but asked me where I'd last seen my two fabulous (ok, she didn't say fabulous, but they are dammit!) suitcases and told me that they probably (yes, that was her word) didn't make the plane in Chicago and would be delivered to my hotel the following day. She asked where I was staying, and I reluctantly said I stayed at
Luxor
. She smiled, and I sent her my best, "I know" smile.
She also needed to know what was in my suitcases. Of course I could hardly remember any of the things, and first said "um, clothes?". Could you be more specific? she said. So slowly I began listing the significant stuff, including my laptop. How could I forget that?