It seems like forever ago I wrote
my last annual review
however it does feel like this year has passed by rather quickly. What's most disconcerting is that I can't remember much of it. I had to look most of it up. For instance, I can't remember the last time I read a book.
Another thing was when I took a couple of those news tests where you have to remember certain things that made the news this year. It gave me a 4/20 and a comment of "were you out of the country a lot?". Which I wasn't. I was home all year long, but I must not have paid attention. Then I took the 'celebrity scandals of 2010' test and scored 9/13. If that's a good or bad thing, I'll leave up to you to decide.
The year did just fly by, and we saw Kylie releasing a new album, Robbie rejoined Take That (and practically took over the BBC and ITV it seems) and The Black Eyed Peas went number 1 in the UK with the worst single of the year The Time (Dirty Bit).
There was also some Royal news as the Norwegian king had an affair, Prince William finally proposed to his Kate, Danish Queen Margrethe II turned 70 and Princess Mary of Denmark got pregnant again (baby expected to drop any minute now).
Let's face it, it's not really about *them* though, is it? It's about me. I can do that, this being my blog and all. So, shall we?
Book Challenge
The challenge of the last few years, was for me to read 12 books. One per month. However as I mentioned earlier, I can't remember the last time I picked up a book. So it was rather shocking for me to realise I've read 16 books!
Not all the books were mentioned here on the blog, so I'll list them all for your viewing pleasure.
My Side of the Story by Will Davis
See
here
I Lick My Cheese and Other Notes: From the Frontline of Flatsharing by Oonag O'Hagan
See
here
The Straight Road to Kylie by Nico Medina
See
here
The Distance Between Us by Bart Yates
See
here
The Sims 3: World Adventure Game Guide by Prima Games
It's a game guide, so I can become even more enlightened when it comes to the true glory of
The Sims 3
The Englor Affair by JL Langley
See
here
The Broken H by JL Langley
See
here
Handyman by Claire Thompson
See
here
The Assignment by Evangeline Anderson
See
here
Lovers Who Stay With You by David MacMillian
Basically an erotic anthology with a vampire theme. Not at all my thing. I read a few of the stories but it left me a bit sick and I had nightmares. Not at all sexy.
Precious by Sapphire
See
here
Being Human: The Road by Simon Guerrier
See
here
Being Human: Chasers by Mark Michalowski
A sequel to the other Being Human book.
Being Human: Bad Blood by James Goss
A sequel to the other Being Human books.
Pretty in Plaid: a Life, a Witch and a Wardrobe, or the Wonder Years Before the Condescending, Egomanical, Self-Centered, Smart-Ass Phase by Jen Lancaster
See
here
Most were enjoyable, but I must admit that I much prefer this one.
With the success of Book Challenge 2010, I think I'll try again next year. I've got a lot of books stashed away under my bed for these cold and snowy/rainy days. In this type of weather, I find that a good movie is there to help me along. Either at the cinema or a DVD.
Movies of 2010
I love movies, and I've got a few DVDs so in order to find out what I've actually watched this year, I've had to look through my bookshelves as well as search my mind to see what I've actually watched this year. I think Hermoine was a little too thorough when she did that
Obliviate spell
a few weeks ago.
Harry Potter and the Deathly Hallows: Part 1
The first of the last Harry Potter movies. It had a good build-up to the big climax. I still don't fancy Harry as it just seems so wrong. He's 21 but I remember him as that little boy with the round glasses. Ewww. Can't wait to see the final movie though.
Up In The Air starring George Clooney, Vera Famiga, Anna Kendrick and Jason Bateman
This was good. You'd think any movie that's nominated for Oscars would be good. Yet, I made the mistake with
Sideways
but Up In the Air is good. George Clooney could charm his way through anything I'm sure.
Sex & the City 2 starring 'The Girls' and Liza
Everyone says this is terrible, and was even worse than the first one. I actually prefer this to the first one. Although I must say I don't much care to get Carrie'd away. She's so whiney.
The Blind Side starring Sandra Bullock, Tim McGraw and Kathy Bates
I'm not into sports movies and the only reason why I watched this was because I adore Sandra Bullock. She delivers and deserved the Oscar. It's a wonderful movie about so much more than American football.
Post Grad starring Alexis Bledel, Jane Lynch, Carol Burnett and Michael Keaton
Sweet little chick flick starring Rory from
Gilmore Girls
about the troubles after you finish college.
Vampires Suck
Anything that mocks Twilight is alright in my book. I'm shocked it's not a Zucker Bros. movie.
The A-Team
Action/comedy starring the always hot Bradley Cooper. It's funny and action packed. I'm not sure if it's anything like the original TV show because I haven't watched that but the writing is not exactly Hemmingway or Henry James.
The Expendables
I'm not a fan of this. Hard hitting action with a touch of comedy. Basically it's an 80s rehash of all the B-movies these has beens have starred in. I do however fancy the pants off
Jason Statham
Inception
I like the idea of this movie. The acting was good, and the CGI was not bad. A fan of CGI, I'm not but it worked in this. This wasn't CGI for the sake of CGI or cutting cost or saving a trip to the actual place.
Avatar
I watched this in early 2010 I think. Needless to say I didn't like this. It will be very difficult to find a more overrated and over exposed movie. EVER. I think I'd prefer to watch Twilight see my commentary on this
here
again. Blue creatures who run around on a planet and speak their own 13 word language for 162 minutes. No thank you. The story could have been, and probably was written on a cocktail napkin. My reason to watch this CGI travesty was the 3D. I had to see what that was like. Meh, I wasn't impressed.
My favorite is this one
I may have watched more movies that came out in 2010 but I honestly can't remember. That Hermoine is a skilled witch. Either that, or my Time Capsule is playing tricks on me.
TV Shows
I've followed 6 new TV Shows (new episodes) and 3 vintage ones. By vintage I mean old, taken off the air shows. They are as follows
Desperate Housewives
I wasn't too keen on Edie being fried and Kathrine being committed, but I still like it.
Being Human
I'm not really a vampire/werewolf kind of person, but I did think the idea of a ghost, werewolf and vampire living together trying to lead ordinary lives. It's good!
Hawaii Five-O 2010
I've never seen the original series, but this is action packed, bright, sunny and beautiful people. How can you not like that?
Bones
I'm not keen on dead people or soggy corpses/remains but I am keen on David Boreanaz and I like the chemistry between the characters.
White Collar
Matthew Boomer. Enough said.
Covert Affair
She fights crime in Christian Louboutins. Oh yes!
Dynasty (vintage)
I've got the first 5 seasons on DVD, and season 6 was just released in Denmark. I love that show. Takes me back. Shoulder pads and BIG hair galore.
The O.C.
I started recording this, and watching it on the weekend. However it never quite caught on. I spent some time mocking it a little on Twitter but it wasn't enough to keep me watching. Perhaps it was Tate Donovan who was just way too awkward and plasticy.
Beverly Hills 90210 (vintage)
I've been recording this on my box, and it's great. We've made it to episode 86 which is around the time the gang made it to college. The Dylan/Kelly romance (he should be with Dylan!) is a little rocky and Brenda had a brief stay in Minnesota.
My favourite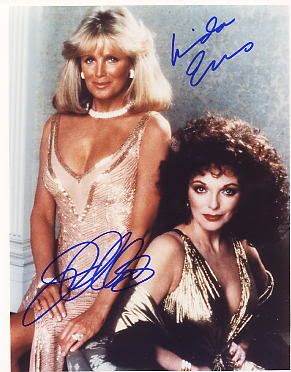 Dynasty
Biggest disappointment is still
From movies and TV we move onto music.
Top 4 albums I bought
I didn't buy a lot of albums this year. To be honest I don't buy a lot of music so it has to really catch my interest.
1.
Kylie Minogue - Aprodite
The album contains the 3 singles
All The Lovers
,
Get Outta My Way
and the most recent
Better Than Today
. It's a complete hands up in the air dance pop album. Very positive and upbeat.
2.
Scissor Sisters - Night Work
Contains singles
Fire With Fire
,
Any Which Way
and
Invisible Light
Utterly brilliant camptastic pop album. Pure joy with little nuggets of hilarity if you listen to the lyrics.
3.
Hurts - Happiness
It's a bit Pet Shop Boys ish album. I like it. There's first single
Wonderful Life
which is just brilliant along with
Better Than Love
and
Stay
. Kylie joins Hurts for a duet on
Devotion
. Not really my type of album but I like it a lot.
4.
Lady Gaga - The Fame Monster
I didn't buy the first version of this album, but I thought it would be fine to get this one. With all the 'old hits'. The only really awful track on it is the Telephone one with Beyonce. I'm not saying this album is amazing but it's a good 'greatest hits' album considering she's only done this one proper album she's done pretty well for herself. She's gone overboard with the styling though. When she put on that meat dress and the telephone hat, she became a caricature of herself. A bit of a joke really.
My singles top 10 of 2010
Kylie Minogue - Better Than Today (Club Junkies Remix)
I didn't quite know if I should pick
Get Outta My Way (7th Heaven Remix)
or this one, but I opted for this because it's
a little bit overlooked
brilliant.
2. Example - Kickstart
Love it!
3. Scissor Sisters - Any Which Way
Camptastic, and love the video.
4. Cheryl Cole - Parachute
Her most recent stuff doesn't really tickly my fancy but I like this. The video is gorgeous.
5. Hurts - Wonderful Life
Love it. I'm glad that I'm not one of those Hurts girls though. Not a fan with being too long under water. I prefer it a bit more sunny and lounging by the pool with a colourful umbrella cocktail.
6. Roll Deep - Good Times
I've never heard this on Danish radio or on any of our music video channels. I did however watch this on the UK Top 40 and I love it. It's so happy.
7. Robyn - Dancing On My Own
I remember this girl from the days of
Do You Really Want Me
. She was huge in Denmark back then, and voilà she is again. Love this song. She's quirky and not conventionally pretty. I mean that as a compliment.
8. Take That - The Flood
They were everywhere with this song, which is a shame really. I love it, but there is too much of a good thing (when we aren't talking Kylie). It's mostly just Robbie Williams feat. Take That. That's how I prefer it. The Robbieless Take That were boring.
9. Alexandra Burke - Start Without You
I like this song, but I do have to confess that the video does have something to do with it getting into my top 10.
10. Katy Perry - California Gurls
I hate to admit I like the song, but I thought this was great too.
From the best to the worst songs of 2010.
Top 3 worst songs of 2010
A lot of crap was released this year, but these 3 take the cake.
1. Black Eyed Peas - The Time (Dirty Bit)
Quite frankly the most hideous track of 2010. I mean, if
Ann Widdicombe
had released a song it would still be better than this pile of shite.
2. Rihanna - What's My Name
Just no. No, no, no, we don't care.
3. Duffy - Well, Well, Well
Well, well, well... What the fuck happened to Duffy. I mean, I've never cared for her music but this is awful.
Before we end this almost epic review, we have one more thing to do..
Top 10 hottest men of 2010
1. Ryan Reynolds
2. David Boreanaz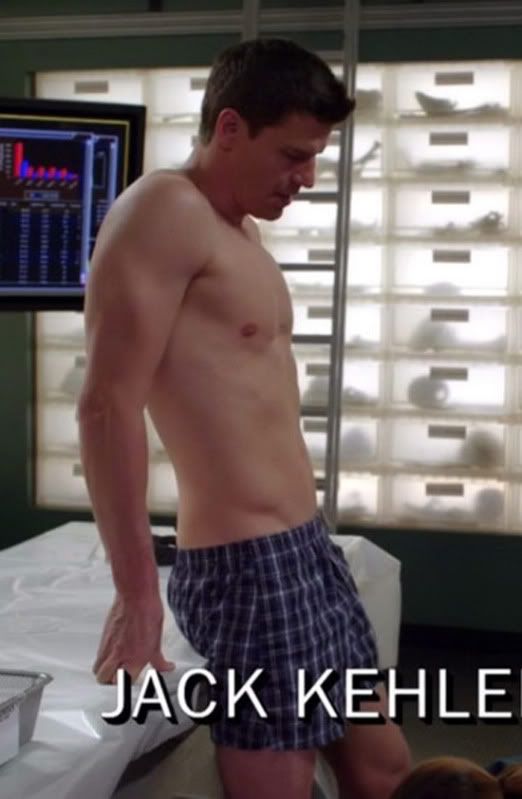 3. George Clooney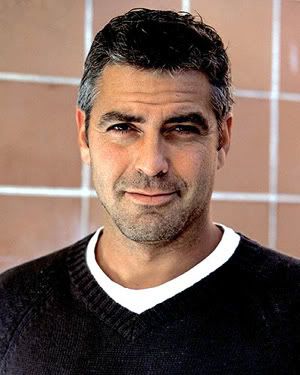 4. Jake Gyllenhall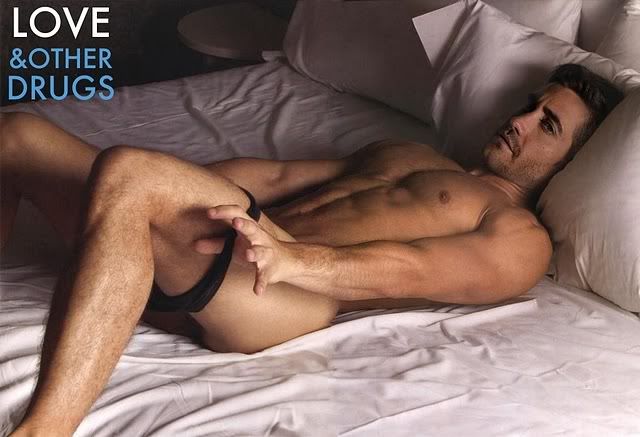 5. Bradley Cooper
6. Cesc Fabregas
7. Matthew Bomer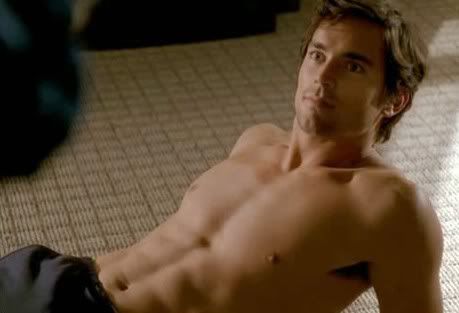 8. Chris O'Donnell
9. Zachary Quinto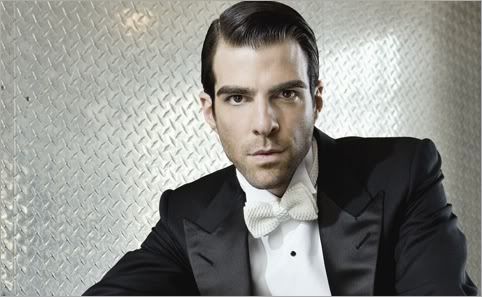 10. Mark Salling
So, the annual review is over now. Happy New Year everyone (and thanks for all the holiday wishes)