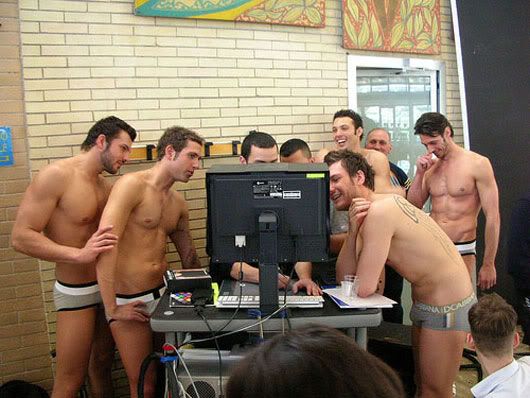 Yikes! Everyone knows? It's all they talk about? It appears that at least the Italian swim team knows. Oh, what the hell I might as well tell the whole story.
I made it out of my original plans for New Years Eve. I'm so happy! I'm elated! Wow, that was a lot of exclamation points. Still, that's how I feel. So, it took a big fat lie. Who cares, right? No big deal, right?
I had a very good reason to do it, mind. The original, original plan was that I was going to spend New Years Eve alone. Just hanging out with myself, maybe an undisclosed special gentleman friend would pop by for a glass of bubbly and a few treats. He couldn't make it. So, I was talking to a colleague who didn't think she had anywhere to go on Thursday. I felt sorry for her and said that we could always plan something. We agreed that it was a plan but she might have a slim chance to catch up with a dear old friend. It was fine, a win-win situation for me. Either she'd be coming and we'd have a blast, or she wouldn't and I'd still have a blast alone.
This is when things went to shite.
You remember Dullface, yeah? The guy who came along on my US tour. The one who didn't like gorgonzola pasta sauce. The dull guy. Well, he asked me if I was doing anything for New Years Eve. I said that my friend (Dullface knows her too) IM would be coming, but if she was OK with him coming, he could come. I figured that if she was there, it wouldn't be a big deal and he didn't sound like he had anywhere to be. Plus he doesn't like being by himself. Odd, very odd kreacher he is. Well, she was OK with it and I told him he could come. This was alright I suppose.
This is when things became even worse.
IM told me a couple of days later, that she wouldn't be able to make it. Her friend had cleared her schedule and would be visiting IM. Now I was stuck with Dullface. The last night of 2009 stuck with Dullface. No, I was not having it.
[The Hulk as seen at Universal Studios in Los Angeles photographed by moi]
No, no! I left subtle hints but Dullface was chatting on about shopping for groceries etc. So finally, after asking a few other friends and even my parents, how to get out of it. They all agreed, there was but ONE choice.
Lie through your teeth!
So, yesterday I told him that my parents had pressured me into spending New Years Eve with them and my brother because we hadn't spent Christmas together. Of course I don't know if he bought it, and quite frankly I don't give a damn.
I'm now spending New Years Eve at home. Alone, and still hoping that a mysterious gentleman caller may call upon me for a glass of bubbly. He would be most welcome, that's for sure.
It wasn't a nice thing to do, and now Dullface has nowhere to go but it's not like he was worse off than before. Plus he might actually have an OK evening, compared to the miserable night we'd both have in each others company.
On a lighter note, I found these and thought I'd share. You know, as I'm such a huge fan of Dolce & Gabbana.